Dan is a fantastic speaker with an easy and sensible approach to making a difference to everyone's life financially and productively to enhance our goals and lifestyle.
Anne Eske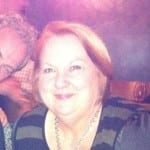 Dan is a true professional and a pleasure to work with. He is always willing to go the extra mile to help anyone. He embodies the culture of ASEA by putting principles first and having an attitude of gratitude.
Bart Kotter
Dan is an inspiriting and down to earth leader who has helped many people find the way forward in Network Marketing, a man I trust and a man I take notice of.
Mike Allen